So, to kick off the Fire Grace festival, it's clear we need to be having an
epic dance-off
. As per the festival announcement:
Quote:


Rating:

Medium


Number of Players:

1-4


Requirements:

None


Rewards:

(2), 1500P


Objective:

Compete and win in one of the Fire Grace Festival's biggest attractions, the Blazing Feet Dance Competition!


Location:

Etaoin City

Every year, during the days of the Fire Grace Festival, the region's best dancers gather around to compete in the hottest competitions around. Etaoin City is home to New Logora's Blazing Feet Dance Competition, a dazzling and enthralling show of people and Pokémon working to create a form of art together.

Soon enough, you and your partner(s) find yourself signing up for this dance competition. The judges typically allow groups of up to four people to participate in the competition, with each participating member allowed one of their Pokémon to dance with (a total of up to 8 dancers for any team, and as few as a single person and their Pokémon partner).

With each heroic dance team comes a opponent, however. If you and your friends split up and face off each other, it might make for all the more exciting of a competition. If you and your friends decided to stick together, then be prepared to pay close attention to other dancers. (In other words, if you and your fellow IRPers would rather work together than face off, be sure to describe some of the competitor's dance moves and how you wipe the floor with them!)
As always, I will be using my primary character, Jack, whose info is in my personal profile. Because this is a limited-time event, I'd like to set the posting requirement to
once every three days
.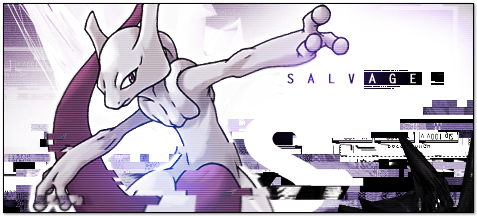 In which an undead trainer, a bloodthirsty super-clone, and an irascible ex-Rocket grunt set out to rescue an imprisoned Mew--if they don't end up murdering each other first.
Banner by Sworn Metalhead of
Dædric Design