You've probably seen pokemon personality quizzes at various fansites before. I thought it might be fun to have a thread for posting/discussing our results.
I was inspired to make this thread by the fact that
The Cave of Dragonflies
recently unveiled a new quiz, the
"What Trainer Class Are You?"
quiz, so I'll start off with my result on that: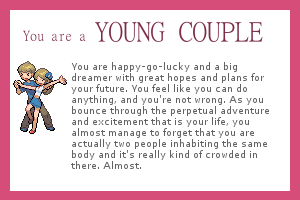 I have no idea what this one is talking about, it's plenty roomy in here.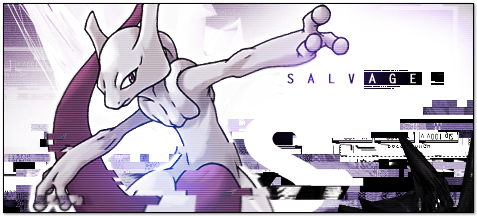 In which an undead trainer, a bloodthirsty super-clone, and an irascible ex-Rocket grunt set out to rescue an imprisoned Mew--if they don't end up murdering each other first.
Banner by Sworn Metalhead of
Dædric Design