Whoooo wants to join me on the very first IRP quest?
Quote:The Very Scary Berry Bugs

Rating: Medium
Number of Players: 2+
Requirements: None
Rewards: Your choice of any three one-badge or lower berries from the Open-Air Market
Objective: Harvest berries from a field infested with mandicore
Location: Denath Village

Most berry-growers around Denath use organic farming practices, which helps preserve the natural splendor of the wilds around the village but presents its own special challenges. For example, when you can't just go spraying repel everywhere it can be somewhat difficult to drive off a group of vicious mandicore that decide your lush berry field would be the perfect place to make their home. Such is the plight of Farmer Jacobson, who's looking for a couple of brave and able-bodied trainers to help him bring in this year's berry harvest.

It's a job that requires two people: one to distract the mandicore, and the other to sneak around picking berries while the first person is running for their lives. Additional hands are always welcome, of course; if nothing else, dividing the mandicore's attention between more than one target can only be a good thing.

One way or another, it's up to you and at least one other friend to come up with a way to get at the berries without getting skewered. As thanks for your help, Farmer Jacobson will be happy to let you keep a couple of the berries you manage to get: definitely worth it for an afternoon cheating death!
I'll be playing with my main character, Jack, as detailed in my personal profile. Posting rate set to one week. Who's up for a little mayhem?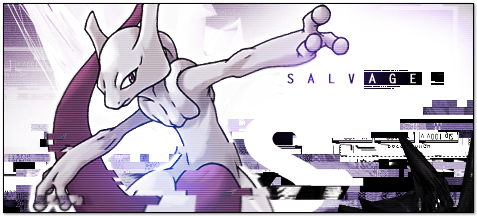 In which an undead trainer, a bloodthirsty super-clone, and an irascible ex-Rocket grunt set out to rescue an imprisoned Mew--if they don't end up murdering each other first.
Banner by Sworn Metalhead of
Dædric Design