I just thought it would be nice to have a thread devoted to general RP discussion--whether you're looking for character ideas, want to get feedback on some plotty things you have planned for your adventure, are hoping for some feedback on one of your threads or posts, hope to find a partner for IRP, want to talk about ways to improve your RP, or anything else related to the RPing aspect of the RPG.
To get the ball rolling, why don't we introduce our RP characters and talk a little about any ideas we have for their story? I'll go first...
Jack came about primarily because all the info I had on New Logora gave me a very pulp-action-movie kind of vibe: misty rainforests, ancient ruins, mysterious, vaguely Aztec mythology, and so on. It seemed like it was just crying out for your typical intrepid explorer-type, and Indiana Jones was created as an homage to exactly that kind of hero and might be considered the quintessential example today. I figured someone along those lines would both be very setting-appropriate and also loads of fun to play. I also wanted a very active character simply because, while it can be loads of fun to torment a kind of mopey, shrinking-violet sort of character, it can be a lot of work to get them to actually
do
stuff. There's a lot of cool stuff I want to check out in New Logora, and I wanted a character who would naturally want to see it all, too, and who would seek out or even create interesting situations, rather than having to be dragged into them all the time.
Overall, I'm looking to have Jack grow up a bit over the course of her adventure. She starts out very immature, and the general tone of the story is pretty lighthearted and zany, but it will get increasingly dark as time goes on. Jack's pretty misdemeanor-prone by nature, but she's eventually going to get mixed up with some much more serious criminals and pulled in way over her head. I'm thinking writing her slowly having her cockiness and self-assurance stripped away and replaced with a somewhat more realistic worldview is going to be a lot of fun (so much trauma!), and the arc gives me an opportunity to play around with some favorite NPC's of mine from a different setting who really wouldn't work as main characters for this kind of adventure.
So, what about your character(s)? What did you have in mind when you put them together, and what do you have in store for them in New Logora?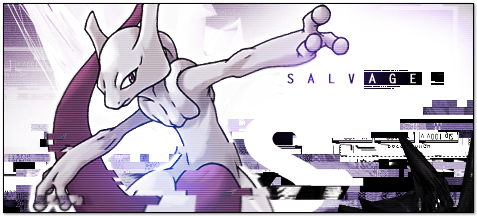 In which an undead trainer, a bloodthirsty super-clone, and an irascible ex-Rocket grunt set out to rescue an imprisoned Mew--if they don't end up murdering each other first.
Banner by Sworn Metalhead of
Dædric Design