Just wondering a little about the restrictions on the
"Raesvelg's Sea Legs" sidequest
. The way it reads now, it sounds like you can only complete the battle once each time you earn a new badge, plus once before you have any badges. Is that correct? Because that means that I'd need to schlep out there before/after every single one of my badges, even if I have nothing else I'm interested in doing on that island. That's a bit of a hassle, especially considering you'd be dropping money on round-trip ferry tickets every single time, as surf isn't available. And if I forget to revisit the area after a badge then oops I'm never going to be able to get the waterfall HM ever? Seems kinda harsh.
If you can in fact do the event any number of times before badges, but only up to the number of badges you currently hold(?), then I think it might be better to reword the OOC text a little to make that more clear.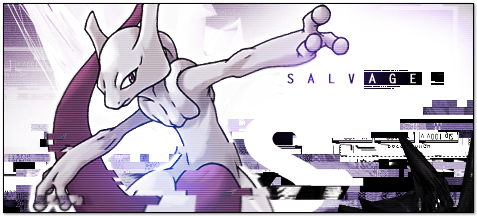 In which an undead trainer, a bloodthirsty super-clone, and an irascible ex-Rocket grunt set out to rescue an imprisoned Mew--if they don't end up murdering each other first.
Banner by Sworn Metalhead of
Dædric Design